MALTESE RESCUE CONTACT

DEDICATED TO PEOPLE IN RESCUE

BUDDY'S GOSSIP COLUMN

QUOTES

ASK THE DOG TRAINING INSTRUCTOR

MALTESE LETTERS TO SANTA

CELEBRITY MALTESE

WHAT TO DO IF

MERRY CHRISTMAS FROM YE OLDE PUPPY SHOPPE!!

READER FEEDBACK

MALTESE HOROSCOPE

DECEMBER BIRTHDAYS

NEW ADDITIONS TO PHOTO ALBUM

NEW ADDITIONS TO THE FAMILY

LIBBY'S CHATROOM SCHEDULE

BUSTERS PRODUCT OF THE MONTH

JOKES

POEMS

JUST FOR FUN

BAMBI'S "PUP-POURRI" OF DOG TRIVIA

SMILES FROM OUR WHITE FURBABIES

MALTESE LETTERS TO SANTA

The Sagittariuis Dog Nov 22 - Dec 21

The Sagittarius Maltese should prepare his/herself for some time in the spot-light! You Maltese furkids are going to find yourself getting lots of extra attention very soon and almost everything that happens over the next few weeks will mean good news for you. You will find that someone is really grateful for the smiles you give them!



Happy Birthday from MalteseOnly

Sharryl's Nitro 12/96
Pam& John's Sassi 12/1
Bathsheba's Sassi Little April Fool 12/1
LisaW's Kiwi 12/2
Bee Betty's Muffin 12/2
Furr's Mikey 12/2
Carrie's Sophie 12/2
ChristinaV's Mateo Vargas 12/2
RuthM's Yogi 12/2
Denise's Maggie 12/2
Mikamom's Mika 12/4
Victoria's Jazmine 12/4
Anne's Tanner 12/4
Marilyn & Bob's Tiffany Valentine 12/5
MaryB's Chance 12/6
Pammie's Precious 12/7
Ruth's Missy 12/7
Laurel's Crissy 12/8
PK's Rooster 12/8
Roberta's Kailey 12/8
SusanJ's Smudgs 12/9
DottieS's Trinket 12/10
Jackie's Pookie 12/10
Kim's Chloe 12/11
Rick's Lari 12/12
HYR's Maggie 12/14
TwinCatX2's Gucci 12/14
Heather's Ravenna Coral 12/14
SilviaB's Gigio(Luigi) 12/15
BonnieM's Kaydee 12/15
Cecile's Bogie, 12/15
Houch's Missy 12/15
MaryS's Aspen 12/16
Michelle's Avery 12/17
TraceyW's Orion 12/18
Sheila's Tessie 12/18
Bianco's Wonderful Wendy of Haleck 12/19
Adara's Abigail 12/20
Angel's Bri Anna 12/22
Angelone's Bubby 12/22
Barbara's Nevar 12/22
Leslie's Petey 12/23
Gloria's Quiggley 12/24
Yensen & Alfred's Snoopy 12/25
Marie's Blackberry 12/25
Marilyn's Digby 12/26
Brenda's Shyanne 12/26
LittleG's Gina 12/26
Bianco's Mimi 12/27
M's Mindy 12/27
Roxanne's Max 12/27
Shandy's Coco 12/27
Edi's Cher 12/28
Poppy's Ziggy 12/29
Nancy's Buster 12/29
Mort's Gina 12/29
Heather's Journey 12/30
Susan's Jasper 12/30

HAPPY BELATED TO:

BarbO's Cammi 11/24
Milly's Bobby
Shirley's Baxter 11/18
Jim & Bob's Poulenc 11/14
Andrea's Toto 11/1
Pats Daisy 11/13

NEW ADDITIONS TO THE FAMILY!

Patty's Molly
Cherie's Daisy May
Marion's Hoss
Emma's Izzy
Clarice's Angie
Nina's Basil
Tracey's Mischief
Lydia's Phoenix
Marianne's Mina



Our thoughts and prayers go out to the following:

Tara's Peek
Teena's Tinkie
Leslie's Heidi
Mary Ellen's Sunny
Pats Daisy


Note: Please visit our new
Petloss & Tribute Page! Thanx to Robin McDonald and Jay Bianco for providing us with this wonderful page to remember our furbabies that we have lost and hold so dear.





HOSTS: Libby & Buster

Special Chats

Christmas Break....look for more special chats in the year Y2K!

Note:The MalteseOnly Chatroom is hosted every night, Saturday through Thursday from 8:00 p.m. until 10:00 p.m. EST (No Fridays, yes Jay gives me a night off!)Our chatroom is for Maltese dog discussion only.



BUSTER'S PRODUCT OF THE MONTH

GET A GRIP! - Tough new "Softflex" rubberized balls have deep indentations and ridges all around, so you and your Maltese can really get a good grip. Throw it, catch it, toss it, tug it, even roll it. Sturdy molded-in squeakers add even more fun.



Walkn' in A Doggie Wonderland (sung to the tune of Walkin in a Winter Wonderland)
Submitted by Robin Duffy/Halen Foster

Dog tags ring, are you listenin'?
In the lane, snow is glistenin'.
It's yellow, NOT white - I've been there tonight,
Marking up my winter wonderland.

Smell that tree? That's my fragrance.
It's a sign for wand'ring vagrants;
"Avoid where I pee, it's MY pro-per-ty!
Marked up as my winter wonderland."

In the meadow dad will build a snowman,
following the classical design.
Then I'll lift my leg and let it go Man,
So all the world will know it's
mine-mine-mine!

Straight from me to the fencepost,
flows my natural incense boast;
"Stay off of my TURF, this small piece of earth,
I mark it as my winter wonderland.
Author Unknown

A PUPPYS 12 DAYS OF CHRISTMAS
Submitted by Sandie & Dave
(Be sure to read down to Day 12)

On the first day of Christmas my puppy gave to me
The Santa topper from the Christmas tree.

On the second day of Christmas my puppy gave to me
Two leaking bubble lights
And the Santa topper from the Christmas tree.

On the third day of Christmas my puppy gave to me
Three punctured ornaments
Two leaking bubble lights
And the Santa topper from the Christmas tree.

On the fourth day of Christmas my puppy gave to me
Four broken window candles
Three punctured ornaments
Two leaking bubble lights
And the Santa topper from the Christmas tree.

On the fifth day of Christmas my puppy gave to me
Five chewed-up stockings
Four broken window candles
Three punctured ornaments
Two leaking bubble lights
And the Santa topper from the Christmas tree.

On the sixth day of Christmas my puppy gave to me
Six yards of soggy ribbon
Five chewed-up stockings
Four broken window candles
Three punctured ornaments
Two leaking bubble lights
And the Santa topper from the Christmas tree.

On the seventh day of Christmas my puppy gave to me
Seven scraps of wrapping paper
Six yards of soggy ribbon
Five chewed-up stockings
Four broken window candles
Three punctured ornaments
Two leaking bubble lights
And the Santa topper from the Christmas tree.

On the eighth day of Christmas my puppy gave to me
Eight tiny reindeer fragments
Seven scraps of wrapping paper
Six yards of soggy ribbon
Five chewed-up stockings
Four broken window candles
Three punctured ornaments
Two leaking bubble lights
And the Santa topper from the Christmas tree.

On the ninth day of Christmas my puppy gave to me
My wreath in nine pieces
Eight tiny reindeer fragments
Seven scraps of wrapping paper
Six yards of soggy ribbon
Five chewed-up stockings
Four broken window candles
Three punctured ornaments
Two leaking bubble lights
And the Santa topper from the Christmas tree.

On the tenth day of Christmas my puppy gave to me
Ten Christmas cards I shoulda mailed
My wreath in nine pieces
Eight tiny reindeer fragments
Seven scraps of wrapping paper
Six yards of soggy ribbon
Five chewed-up stockings
Four broken window candles
Three punctured ornaments
Two leaking bubble lights
And the Santa topper from the Christmas tree.

On the eleventh day of Christmas my puppy gave to me
Eleven unwrapped presents
Ten Christmas cards I shoulda mailed
My wreath in nine pieces
Eight tiny reindeer fragments
Seven scraps of wrapping paper
Six yards of soggy ribbon
Five chewed-up stockings
Four broken window candles
Three punctured ornaments
Two leaking bubble lights
And the Santa topper from the Christmas tree.

On the twelfth day of Christmas my puppy gave to me
A dozen puppy kisses
And I forgot all about the other eleven days.
Author Unknown
Christmas Dog Submitted by Cathy Brown (to SAM) Tonight's my first night as a watchdog, And here it is Christmas Eve.. The children are sleeping' all cozy upstairs, While I'm guardin' the stockin's and tree.. What's *that* now-footsteps on the rooftop? Could it be a cat or a mouse? Who's this down the chimney? A thief with a beard- And a big sack for robbin' the house? I'm barkin', I'm growlin', I'm bitin' his butt.. He howls and jumps back in his sleigh.. I scare his strange horses, they leap in the air.. I've frightened the whole bunch away.. Now the house is all peaceful and quiet again, The stockin's are safe as can be.. Won't the kiddies be glad when they wake up tomorrow And see how I've guarded the tree.. By Shel Silverstein

The Night Before Christmas
T'was the night before Christmas and all through the pound not a creature was stirring except Hector the hound. The stockings all hung by the cages for all. The cats wanted mice the dogs a neat ball. At midnight there arose a loud sound and clatter. The dogs all barked 'what is the matter'. The door it swung open and in from the cold came a smiling plump man who was jolly and old. He called them by name as he pranced up and down. A bone for each dog and catnip all around. The tails they all wagged as he went out the door. The K-9's and felines were happy once more. Who was this strange person with happiness to share? An O.S.P.C.A. helper with a heart full of care. With out hesitation or second thought, to make his friends happy the treats he had brought. The dogs and the cats who needed a home were glad someone cared with catnip and bone. They knew that one day they would all have a home. They would have their own family and never be alone. So on this Christmas Eve with your family all near please make a pledge to help this new year. Ian Meadows

A Christmas Story

Long ago in the deepest of winters all of the animals on earth were abuzz with the news. "He is BORN! HE IS BORN!" Cried the snowy owl. "Come one and all rejoice!" Roared the mighty lion. "Bring gifts to the new King!" The deer hurried. The forest grew bright with the din of excitement. Every creature was running towards the star. The noise was so loud and joyful that it traveled distant lands. In a quiet glen, under a bramble bush, a small lonely dog raised his head from his slumber and heard the sounds from afar. He raised his little head and wondered. Slowly he raised his tired body and sniffed the air. He knew something was amiss -- but he knew not what. A voice ever so sweet was singing in the distance, this he could hear. The words were not at all clear, but the sound was of waterfalls, and misty mornings and everything dear...Eagerly he followed the sound and soon saw a star. It shone so brightly his little eyes watered. What was this shiny thing that happily glowed? What could be happening that would bring about such a lovely sight? His little legs beat the path for many days. He became tired and hungry but still he walked on. He had to follow the sound of that voice. The voice that reminded him of warmer and kinder times. He had to follow the light of the star. The star told him of happy things to come. At last he came into a clearing and his eyes beheld a mystifying sight. Animals were everywhere, and each had a precious gift. Some brought shiny berries from the forest, some brought beautiful leaves, some brought twigs from the rarest of trees and even some brought the most precious wildflowers of the field. They were laying these gifts at the entrance of a stable. Above the stable the light of the star twinkled more brightly than before. He turned to the deer and asked: "What is all this? Where have I come?" "You have come to see the new King. He is Born. Where are your gifts for the child?" asked the deer reproachfully. "I have no gifts...I didn't know..." said the lonely little dog with his head hung low. The deer sneered and snubbed and quickly walked away as he tossed his head indignantly. The little dog's body trembled all over, his little tail flew between his little legs, and his little head hung lower than ever. He was ashamed. And yet...he still he wanted to get a little peek at the New King. Quietly, ever so carefully, he crept over to the stable. He was so smallhecould easily hide under the other animals. Ever so sleekly he crept up tothemanger and peeked inside. "WHO ARE YOU!" Boomed the voice of the Lion. "WHY DO YOU DARE NOT BRINGGIFTS FOR THE NEW KING?!!!" and the little dog cowered, much humbled...he laid his little head at the foot of the manger and hid his eyes. He was ready to be killed by the Lion, and yet he spoke ever so quietly, ever so meekly, ever so bravely: "I have no gifts, I have no berries, or twigs, or bright flowers of the field...all I have is my life and I will gladly give that, for I have shamed all my brethren tonight..." He waited -- with his eyes closed, thinking that if he did die tonight, at least he would die beneath the cradle of his King. That's when a warm and gentle hand was upon him. He did not dare to open his eyes, until he heard the woman's voice speak: "Do not fear little one. You are safe here. This bramble in your fur speaks of the gift you have brought to him," The lonely little dog opened his eyes and looked up at the woman. "But I have no gift to offer, save for myself, and that is very little..." he shyly protested. The woman smiled and scratched his ears. "Little dog, you traveled far to see the King...that is gift enough when it comes from your heart. What gift is more precious than one given in innocence and humility? No - little one, you are welcome here," as she spoke she raised the little dog up.

"Behold, your King, the Son of Man. You shall serve him well," And the babysmiled... So it came to pass and dog was lonely no more...And dog has served man ever since, loyal to a fault, and humble he remains. A gift from God to us, for who, but dog will travel miles without explanation? Who, but dog will cower from you even if he is not wrong? Who, but dog will take a scolding even when he is not to blame? Who, but dog is content to die at our feet if he so must? Let us care for it well. Merry Christmas and a Happy New Year!



BIANCO'S BACI MI BAMBINA'S (BAMBI) "PUP-POURRI" OF DOG TRIVIA

Can Dogs See in Color? The noble, trusty seeing-eye dog that the visually impaired have come to regard as their owne eyes is a wonderful choice for a friend who can safely lead them. However - truth be told - canine vision is far from the keenest in the animal kingdom. Whild dogs can see far distances very well, much better than we can, their vision close up is not as good as ours and it diminishes with age. A dogs night vision is far superior to ours. >From What do Dogs Dream About by Tom Kuncl

THE PERFECT PET
Submitted by Lesley

A man goes into a pet shop and tells the owner that he wants to buy a pet that can do everything. The shop owner suggests a faithful dog. The man replies, "Come on, a dog?" The owner says, "How about a cat?" The man replies, "No way! A cat certainly can't do everything. I want a pet that can do everything!" The shop owner thinks for a minute, then says, "I've got it! A centipede!" The man says, "A centipede? I can't imagine a centipede doing everything, but okay... I'll try a centipede." He gets the centipede home and says to the centipede, "Clean the kitchen." Thirty minutes later, he walks into the kitchen and... it's immaculate! All the dishes and silverware have been washed, dried, and put away; the counter-tops cleaned; the appliances sparkling; the floor waxed. He's absolutely amazed. He says to the centipede, "Go clean the living room." Twenty minutes later, he walks into the living room. The carpet has been vacuumed; the furniture cleaned and dusted; the pillows on the sofa plumped; plants watered. The man thinks to himself, "This is the most amazing thing I've ever seen. This really is a pet that can do everything!" Next he says to the centipede, "Run down to the corner and get me a newspaper." The centipede walks out the door. 10 minutes later...no centipede. 20 minutes later... no centipede. 30 minutes later...no centipede. By this point the man is wondering what's going on. So he goes to the front door, opens it... and there's the centipede sitting right outside. The man says, "Hey!! I sent you down to the corner store 45 minutes ago to get me a newspaper. What's the matter?!" The centipede says, "I'm goin'! I'm goin'! I'm just putting on my shoes!"

"SMILES FROM OUR WHITE FURBABIES"
Question : What is the most important thing in life your Maltese gives to you?
Answer: Unconditional love, companionship and support.

My name is Milly Miller - I am Bobby's human and he would like you to know that on Nov. 30 he will have survived 19 years as my pet. I realize that this is too late for your Nov. birthday list but maybe you could add it to the Dec. list or fudge the date to Dec. 1st. He needs a little special attention (He doesn't understand why Willard Scott won't include him on his list).

This is the same Bobby that I wrote to Jay about several years ago who had food allergies that caused skin problems. Jay posted the letter and I still get numerous responses each month from people having similar problems. Thanks for all your efforts.

Milly Miller

Submitted by Patty For 13 yrs. we had the pleasure of a 55 lb. female English bulldog named Maggie. She passed on in July. I researched and decided that a little dog would be great especially one that didn't shed or slobber. Well, to make a long story short, we located a Maltese breeder that was showing a state over and would meet us after the show and had a female 16 week puppy for us to buy. My sons are grown and I never had a daughter, or a sister and my Mom had recently passed away. I desperately needed a female to bond with. This little white puppy sounded perfect for me! We drove to see her and when she came over to us, she crawled immediately on my husband's lap, ignoring me. Well, that was it. I knew that this little dog and I were not going to click. Since my husband drove the distance and had the money in his hand, he sat intently listening to the breeder's instructions. I sat bored, thinking about our old Maggie and how dearly I missed her presence. The ride home was fine but still did not feel that bond that I so wanted to feel for this little white ball of fur. When we arrived home, friends that were so eager to meet the new arrival, welcomed the puff ball but glancing at my face knew something was not right. She was passed from lap to lap and eventually was handed to what they affectionedly referred to me as "her" mommy. I felt nothing for this little 2 l/2 lb. shaking fur ball put cared for her with food, toys and a nice warm bed. This went on for 3 days! We just were not going to click. I cried day and night and my husband was losing it! He called the breeder who insisted that in the morning, he return this little girl and she would gladly refund his money. The breeder was extremely worried as she had never heard of someone "not falling head over heels" for her pups. My husbands ride e back would be 5 l/2 hours and I was not going to keep him company. I would rather sit and cry and be glad that this shakey little thing would be going to someone that would love her. I cried and packed her things and when my husband was heading for the door to pack the many baby things that friends and family had bought for her, my Molly girl ran to where I was sitting on the floor and leaped into my lap and licked the tears from my cheek!! She knew I needed her even more than she wanted to stay. Someone was looking down on both of us and knew that Mommy needed those kisses. She is sitting on my lap while I am typing and is never more than a minute away! Everyone is not as forgiving as Molly, and they remind me almost weekly, when they see us together, "remember when you didn't want to keep her"? But Molly girl is here to stay! Now I want another baby girl!
Very Special Birthday November 1st, is my "Toto's" 14th birthday. This day is made even more special by the fact that "Toto" is a cancer survivor. Almost two years ago, "Toto" was diagnosed with inoperable thyroid cancer and was given just a few weeks to live. Thank goodness that we did not accept the first six opinions that we received. We took him to Colorado State University Veterinary Teaching Hospital, where he had surgery and chemotherapy. We also did homeopathy with him. As they were only able to get 90% of the tumor, they felt that the cancer would probably come back. Well, they now say that we have beaten it. We take "Toto" to Colorado every month for a check-up. Since his diagnosis, we have donated every cent from the sale of our dogs, to the C.S.U. animal tumor center, to be used for research. It is such a worthwhile cause.

"Toto" is my first Maltese and the catalyst for my love affair with this breed. Due to luxating patella's, he has never been used in the Snoel breeding program but his value to us, is PRICELESS. The most loving and companion and best friend one could ever ask for. It has been an honor and privilege to have been his "Mom". I thank God every day for sparing his life and for the technology that helped get us to today.

If anyone would like to send a birthday greeting to "Toto", we will read them to him (he is smart but is not reading...YET). We will also but them in his "Memories" book. We are having a party for him tomorrow, with what else, a Wizard of Oz theme! Thank you all very much and give all your little white "furries" a kiss from "Toto" and me.

Andrea Noel,
Snoel Maltese

(Note: this was taken from the MalteseOnly Discussion Forum as a special tribute for Toto.)
---
Submitted by Sue, Tommie, Caesar, Cleo

Because life has been so hectic lately, I decided to do something fun this past week end. Cleo turns one on October 20th, so this past week end we had a birthday party. Other than my son's two border collies, I invited all maltese to come over to play (and of course the adults to socialize). (And I baked the liver cake that someone posted here a while back). We have a new large fenced in back yard, and boy did we/they have a ball. It was so much fun to see how well they all got along (even with the two big ones). The biggest one, the 60#, 10 month old border collie was the biggest wimp. He was scared to death of all of these 7 little active furballs. Cleo, the smallest, ran the show. My new neighbors are probably still discussing us!!

Orange Dog
Submitted by BarbO

It was the evening before the dog show in June, and I am diligently trying to get finished grooming so as to get to bed by 12:00. At 11:45 the phone rang, the voice on the other end so calmly asked if I was finished grooming. Then preceded to say that she had an Orange Dog. Naturally my response to this was, "What do you mean Orange".

As this was to be Suzettes first time in the ring, her owner, who had been showing cockers and ventured into the Maltese wanted her to look her best naturally. As she continued to speak, she said the more she bathed Suzette the deeper the Orange, and this calm voice then turned into sobs.

Thinking that she was surely exaggerating, asked if she would like to bring her over and see what I could do.

At 12:30 Suzette arrived covered with a towel. Still thinking that her owner was just a little carried away, until I took the towel off this little 6 month old bright bright orange puppy. If I was having a hard time holding my eyes open before she came over, they were wide open at this point. Now Orange is fine if it's Halloween, but when you have a show the next day and major points are involved, it just won't do.

Poor little Suzette, what a trooper she was to put up with all I put her through that night.
First a bath with Blue Minx, didn't help, still Orange. Next a bleaching, that helped some, but she was still bright Orange, hey, at least we had lost one of the brights. The bleaching was followed by 2 vinegar rinses, 2 bathes in White on White, another vinegar rinse, followed by another bath in the Blue Minx then a bath in a mosturizing shampoo and a deep conditioning treatment.

Well I exclaimed, I got the Orange out. Suzette's owner was ecstatic, until I opened my big mouth and said "But she may not have any coat tomorrow."

Lucky for me, she did have coat, but she was one tired puppy as we finished around 3:00 a.m.. Suzette took 2nd in her class that day, went home and slept and came back out on Sunday to win her class and go Reserve Winners Bitch.

What a weekend for this little girl.

And by the way, thank goodness, she still has tons of coat. I knew there had to be someone up there looking after me.

What made her turn Orange? We concluded it was the water.


---
Rescue
By CourtneyH

Dear Libby I am thrilled to find that you are part of the Maltese Rescue site. I am a 22 year old female. I go to college at CMSU (Central Missouri State University). I have two Malteses, one is Buddy, and the other is Mason. Buddy was a rescue that I got a year ago. Mason I acquired from my best friend, who breeded a litter. For Buddy, I got a call from the animal shelter, (they knew I would melt), and told me that his current owner did not want him. That is an understatement. When I drove up, he was in a crate in a dark room with a blanket covering the cage. He had no food or water available to him. I immediately opened the cage and took him out. He has been in my arms ever since. I had his bad teeth pulled twice, and he has jumped from 1.5 pounds to almost 6! Mason was a runt, and would not take milk from his mother. He could not walk until he was seven weeks old, because his legs are so weak. Now he is a terror! He has to lick everyone in sight, and plays constantly.
---
Bailey's Trip to the Vet
Submitted by MaryK

I finally have a day to myself (and Bailey's self). He got hurt in the park, stepped on a nail or a piece of glass two weeks ago today. He's fine, I completely freaked out Libby! We were walking, then all of a sudden he stopped and lifted his right hind leg up close to his body. I thought it was his hip, so me the panicky idiot grabbed the bottom of his paw (don't ask me why) and felt my hand get all wet. I looked at my hand and it was blood. Thank God I was close to the street, and I finally met the one nice cab driver in all of Manhattan and we went to his vet (another Thank God that my vet is 24/7). They shaved his foot, took x-rays, soaked it, gave him a big scary needle in the wound (she thinks it was a nail because it was more of a puncture than a cut) and he was on antibiotics for 10 days. We went for a followup last Sunday, all is fine, it's healed. I've definetely decided to invest in pet health insurance, I have the most accident prone pup in the world. Hey, how's sweet Buster Boy? Bailey's school had a birthday party for him, I have to get copies of the picures for you guys and they had a Halloween party last Friday night. It was too cute (I have more pictures). Bailey was a devil, and he bobbed for apples!!! It was so fun, his new day care is fantastic, I told them they should open a chain across the country! I miss you all so much, I just feel like I work all day, go & pick him up, and need to spend time with him at night before we go to bed. Please don't ever think I am mad or anything, it's for the little guy (yes, I am truly obsessed with him). Love you!!!
---
BOOKS OF INTEREST
Submitted by MaryP

The Complete Maltese, by Nicholas Cutillo
The Maltese Today, by Vicki Herrieff
The Book Of The Maltese, by Joan McDonald Brearley
The Maltese, by Anna Katherine Nicholas
Maltese: A New Owner's Guide to Maltese, by Vicki Abbott
Your Maltese, by Robert J. Berndt
Books of interest:
The Irrepressible Toy Dog, by Darlene Arden
No Bad Dogs , by Barbara Woodhouse
The Winning Edge, by George G. Alston
Health:
The Irrepressible Toy Dog, by Darlene Arden
Holistic Guide for a Healthy Dog, by Wendy Volhard & Kerry Brown DVM
Natural Health for Dogs and Cats, by Dr. Pitcairn DVM.,PHD> & Susan Hibble Pitcairn
Home Remedies for Dogs and Cats, by Editors of Preventio Magazine


THE GANG AT MALTESE ONLY AND NATIONAL MALTESE RESCUE WANT TO WISH EVERYONE A VERY MERRY CHRISTMAS AND A SAFE AND HAPPY NEW YEAR!



A special thanks goes out to the Sponsors of MalteseOnly:

Woof Online Auctions

http://www.malteseonly.com/auction

Note: If you wish to submit an article, poem, joke, birthday, etc. for MalteseOnly News please send an email to: Libby@malteseonly.com All submissions must be to me by the 25th of the month.


---
As quoted by Dr. Jane Leon, from America's Health Network, "Be good to your pets, they try so hard to be good to you and for you"
---


Get a free MalteseOnly email address
TO SUBSCRIBE
OR UNSUBSCRIBE
To unsubscribe from the MalteseOnly Newsletter, simply go to http://www.malteseonly.com/subscribe.html then enter your email address and check "unsubscribe" and submit.
---
Maltese Only Newsletter
© 1999 All Rights Reserved

Tell a friend about our Newsletter
Maltese Only News
December 1999

Editor's Note:
Welcome to MalteseOnly News! MalteseOnly went online in May of 1996. Created by Jay and Bev Bianco of Mt. Morris, PA. Today several thousand visitors daily find themselves at this website.
The Maltese Only site provides a multitude of information on the health, care and training of a Maltese. The Discussion Forum is the #1 Dog Discussion on the Internet.
Maltese Only has the most dedicated fans on the Internet. This Maltese Only News is dedicated to them.
To unsubscribe from the MalteseOnly Newsletter, simply go to http://www.malteseonly.com/subscribe.html then enter your email address and check "unsubscribe" and submit. You will be removed immediately from any future mailings and announcements.
Libby Johnson, Editor
Libby@MalteseOnly.com
Jay Bianco,Co-Editor
M ALTESE RESCUE
Jay and Bev Bianco - (724) 324-9401
Mt. Morris, PA

Interested individuals may now subscribe to the National Maltese Rescue, Inc. email list of announcements. To subscribe or unsubscribe, point your browser to:
http://www.malteseonly.com/rescues.html

DEDICATED TO PEOPLE IN RESCUE
A Rescue Dog's
Christmas Poem
Submitted by Cathy Brown
'Tis the night before Christmas and all through the town, every shelter is full - we are lost but not found, Our numbers are hung on our kennels so bare, we hope every minute that someone will care, They'll come to adopt us and give us the call, "Come here, Max and Sparkie - come fetch your new ball!! But now we sit here and think of the days.. we were treated so fondly - we had cute, baby ways, Once we were little, then we grew and we grew - now we're no longer young and we're no longer new. So out the back door we were thrown like the trash, they reacted so quickly - why were they so rash? We "jump on the children:, "don't come when they call", we "bark when they leave us", climb over the wall. We should have been neutered, we should have been spayed, now we suffer the consequence of the errors THEY made. If only they'd trained us, if only we knew... we'd have done what they asked us and worshiped them, too. We were left in the backyard, or worse -let to roam- now we're tired and lonely and out of a home. They dropped us off here and they kissed us good-bye..."Maybe someone else will give you a try." So now here we are, all confused and alone... in a shelter with others who long for a home. The kind workers come through with a meal and a pat, with so many to care for, they can't stay to chat, They move to the next kennel, giving each of us cheer... we know that they wonder how long we'll be here. We lay down to sleep and sweet dreams fill our heads.. of a home filled with love and our own cozy beds. Then we wake to see sad eyes, brimming with tears -- our friends filled with emptiness, worry, and fear. If you can't adopt us and there's no room at the Inn -- could you help with the bills and fill our food bin? We count on your kindness each day of the year -- can you give more than hope to everyone here? Please make a donation to pay for the heat... and help get us something special to eat. The shelter that cares for us wants us to live, and more of us will, if more people will give.

SPECIAL RESCUE STORY
Submitted by Libby
NEW YORK - Max is a 2 year old, male Maltese, approx. 8 pounds. National Maltese Rescue was contacted on Sept 14th by his owner who did not want him anymore due to a divorce and very hectic work schedule. The Tennessee breeder was contacted by the owner but would not take Max back. NMR had a foster home set up but then his owner had second thoughts and did not get in touch with NMR. Then on Sept 29 the foster mom, Patti called NMR and said she was picking up Max to foster. Max was adopted to a wonderful home in GA. His new mommie adores him. She says she loves Max so much and is going to be one of those old ladies who leave the bulk of their estate to their dog! Max is very antisocial and hates men. His mommie has enrolled him in obedience school and will keep us posted. Thanx to Patti for taking such great care in fostering and to Max and his new forever home!
Another successful placement by National Maltese Rescue.
* * * * * *


BUDDY'S GOSSIP COLUMN
(Bianco's That's My Buddy)

Note: When Libby asked me to do this gossip column I had to laugh. Ha! Me? Do a gossip column??!! My mommie (Bev) and my daddy (Jay) say that I am perfect for the job. Can't keep any secrets. So here goes. Daddy gave me my own email address so if you have any gossip worth printing please email me at: Buddy@malteseonly.com. Now for the gossip!

A Monty's mom informed me that they were staying in Bally's in Las Vegas. They ran to catch and elevator and who should be there but George Carlin (who was headlining in the hotel lounge) and his Maltese!!!! He was carrying her stretched out on his arm like a princess. They had lots of luggage (her grooming stuff I'm sure) and a bodyguard (probably for the Maltese!) Just goes to show that Maltese dogs live with all kinds of two leggers!!!!!

I have it on good authority that BarbO's Pete is now International Champion Luvsong's Repeat Affair. He received three excellence under Canadian Judges - Virginia Lyne, Dorothy Robertson and AKC Judge Elaine Young. He also took a group 2 and group 3. Way to go Pete!

Well Buster certainly filled me in on his adventures with Santa Claus..hahahaha! Seems mommie took him to visit Santa and guess what? Santa is a woman! Mommie carried him into PetSmart and there she was sitting on a bench. She looked up, saw Buster and immediately put on her "fake" beard! Mommie still put him on Santas lap and Buster was scared to death. What was mommie doing trying to make him sit on a strangers lap? Buster knew this was not Santa Clause but he had to sit there in shame and pose for a picture. Geeze..what next?
That's it for the gossip for this month. Stay tuned. I'll be watching and listening for more. Until next month...keep your head out the window and your tail to the sky. Happy Holidays everyone!


Buddy



QUOTES
A good dog never dies he always stays, he walks beside you on crisp autumn days when frost is on the fields and winter's drawing near, his head is within our hand in his old way.-
Mary Carolyn Davies
---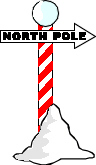 MALTESE LETTERS' TO SANTA
Dear Santa Paws,
Mommy gave me her present early this year. It's a ramp so I can run up and down to the bed whenever I want! It's the best! Now I don't have to lick her awake when I need to go on the paper early in the morning or bark for her to pick me up when she is talking on the phone. (She doesn't like it when I do that. But, I just can't stand it when she is in the bed and I'm not up there--I could be missing out on a tummy rub or some good scratching under my chin or hide and seek under the covers!)
Something that you can bring me is the big stuffed Bear Bed that Mommy and I saw in the store window on 1st Avenue--the one that the kitty was curled up in. I would love to have that for the ski house in VT. I can sleep in it when Mommy is out skiing during the day. (She bought me an ingloo for the house last year, because of the drafts--and put treats and toys inside, but I prefered to squish it down and stay on the top of it.) The bear looks really cuddly and it's sooo different from all the other doggie beds--It looks like a real bear! That's #1 on my list. I would also like a new fleece jumpsuit for playing in the snow. Of course, I would love lots and lots of treats--chicken and lamb are my favorites, but I'm sure you know that already. I promise I won't bark when you come down the chimney. Oh, and for my big dog cousins Chauncy and Princess, would you bring them a giant 3 foot bone? Thank you Santa Paws and Merry Christmas! Love, Lilly (Oh, Just in case, I'm Lilly Bear Lilliput, I wouldn't want my presents to go to the wrong Lilly)
---
Dear Santa Paws,
For Christmas (AND Chanukah) I would like another edible Nylabone........ Make that 3 or 4 more! I would also like the Buster Cube toy that grandma saw in the pet store that is a BALL! And I want some yummy treats, and most of all I want the run of the house (mom says I'm not big enough yet, but I know I'd go on the papers in the kitchen). Thank you Santa Paws! Happy Chanukah (LOL) and Merry Christmas! Luv Izxy
---
Dear Santa Paws,
I had to think a long time about something that I want. Mommy gets me so many things! Could you please get me a soft, warm coat and one of those balls that Mommy could put my food into? Mealtime is so boring! Santa, the thing I really want though, is to ask you to please not bring any puppies to little children on Christmas eve. We get so tired and scared when we are small, and everyone gets so happy on Christmas that they are loud and rowdy. We smaller breeds also have a problem with getting stepped on when the house is crowded, and Christmas is bound to have lots of families together. My Mommy made her human girls wait until all the holidays were over, and then it gave them something to look forward to in a way when Mommy could keep an eye on things to keep me safe and happy. Please, dear, dear Santa, us puppies do not make good Christmas presents. Love, Chloe S
---
Dearest Santa Paws,
This is Bella and this is the first letter I have ever written. I dont get much chance to write to anyone because my brother baXteR hogs the computer - he cant spell worth a damn but it doesnt stop him. In the morning when I could have a chance to write 'cos Baxie is in his crate and the computer is free I am confined to my crate too because of one silly mistake. You see Santa, one day while mommy was out and daddy was at work I accidentally let baXteR out of his crate - was he grateful - no way. The first thing he did was shoot off into the master bedroom and tear up a roll of those shop towels that mommy had left on the chair. We had just moved into our new house and mommy was working very hard getting everything in order - anyway when mommy came home and found us in the dining room window looking out she freaked out. Now I have to go into my crate too if mommy cant take me with her - its a very big crate and mommy put one of her pillows and shams in it for my comfort but alas..... I would like you to bring my daddy a new job - one that he doesnt have to go to conferences around the world and leave mommy and us. I would like you to bring mommy that Maltese puppy that she wants but if that's all you can bring her then you better not 'cos she would need a new state-of-the-art computer so she stays home always and look after us. Not that he deserves any presents but it is Christmas and in that spirit could you bring baXteR lots of everything so that he is so busy he doesnt notice we have a new puppy and I can train her to be Miss Prissy II. For all the furbabies that need a rescue home - if they live on the west coast Canada/USA we have such a big house well gosh Santa the garage in our new house is bigger than the whole of our old house - mommy has very soft heart - they can all come and stay with us if it's not too far for them to travel.If they all come on the same day though I am sure my daddy will have a heart attack so perhaps you could stagger their arrival. For all those furbabies at Rainbow Bridge including my older sister ChiChi that I never got to meet - that they rest in peace. For the mommy's and daddy's that lost them - only happy memories. For the people in Rescue - enough hours in the day to do all the work they have to do and to all the Malteseonly forum users and their babies that they enjoy all the blessings of the season and good health in the New Year. Oh yes Santa I almost forgot - you dont have to bring me anything really because I have it all. Love and Kisses, Bella
---
Dear Santa Paws,
I have been such a good dog this year. I really don't need anything this year. I am a healthy three year old who has a mom, dad and two wonderful grandma's who think I am the best. I am never cold, hungry or scared (well, I get a little scared at bath time). I am very lucky. I wish all dogs could be as loved as I am....that is my wish. P.S. Send Buster an extra treat since his Mom has to spend so much time helping all of us in virtual Maltese land....we appreciate his willingness to share her. Duke Beauregard Imes
---
Der Santa Paws,
Dis letta is frum you frend baXteR - I no I bin gettin sum bad press lately so I thot I wud try nd esplain. Sinsz my memoree aint so gud I gonna start wif da latest transgressun an confes my sinsz. Da tyme we wint to airzona nd da air wurnt workin in da howse nd momee tookz us to da grommerz nd I wudnt comez outta da krate and I wus 2 rs late - wal Iit wuz cos i Dint wanna um outta der wif no lesh or no I.D. on gist in kase I gitz lost in dat strange plaice. Da tyme I took a wizee nd peed on Bella - I wuz gist distrakted nd mist my aim nd da tyme I tuk momeez crowshay - I had sumthin in my teef and was gist flossin.; I thinkz ya gits da ideah. Wul now dat I kleard my rekord nd we gotz dem matterz all strait Fir my dadee kin ya bring him his own fire hidrant so he stopz peein in my drinkin bowl. Fer my sistr Bella cud ya bringz her sumthin to play wif to keep her okupied so she dint take my bonez and toyz - well sum wur reallee herz but Santa she dint want dem so wats a guy lik me to do let gud toyz lik dat go to waist? Kud yu also bringz her tootsie warmerz cos we kant go for big walkeez cos her feetz gits kold. Fir my momee kud yu bringz her sum kookbukz so she getz lotsa gud ideahs fir kookin suppa - I reallee likz to eat gud food an momee makz delishus dinnas fir us - but dinnt bringz her anutha puppy lik Bella - dey is Malteaz 0- I herd momee as dadee fir da kookbuk an da Malteaz puppy - kin ya gist see it Santa - everee tyme dat puppy makez a wizee on da floor momee gonna yell BAXTER!! Yu kud bringz me sum bonez - I likez bonez an sum treatz an sum toyz lik da braded thig made outta stringz wif da nots in da endz - I wizzied on da one on da dek an now momee dint let me bringz it in da howse - you kin tak dat one bak. Fir all da furbabiez in da world dat dey have gud homez wif gud momeez lik me n Bella gotz an if dey real luky evin a dadee too, Fir all da furbabiez momeez dat had to let deer babies go to date plaice kale Rainbow Bridge date dye have peace in deer harts and dye shed no more tears but date de ha memories of all da licks before da baby wit to da bridge. Fir all da people date works in Rescue you got brings deem all gold wings to go if deer gold harts - God bless deem all. LUV n kisses from baxter-
---
Dear Santa,
I would like a new soft pretty bed to take my naps in only, since I sleep with my Mommy and Daddy. I need a new play toy carrot. I wish I could have back my one front tooth that came out during a dental cleaning by mistake. Please remember my cousins in California, Kasier, Annabelle, Winston, and BoBo, they like big chew bones since they are sooo big. Don't forget my cat cousins Willie, who just add surgery for kidney problems, Maggie, and George. They would like tuna. Santa please remember all the Malteses that are not fortunate to have a wonderful home like I do with people who love me. I will leave treats for you and if I am awake I'll give you a nose kiss too. Also Santa remember the nice people at Malteseonly who have helped my Mommy take better care of me with all the advise they share with us. Your Friend, Monique or my Mommy calls me Mo-Baby
---
Dear Santa Paws:
This is the first time I have written to you, as you've always brought me everything I've wanted before. This year, however, I have a special request. Could you please make me an only pet again? BB came to live with Mommie and me in June, and now Jetta the cat moved in late in September. Mommie still loves me very much and tells me that I will always be "First Pet." And I am still the only Maltese at home, but Mommie has been thinking Maltie puppy a lot lately. I liked being an only dog, and having occasional visitors. Now, I have to share the sofa and love seat with BB. And it sure gets crowded on Mommie's bed whenever we all try to take "nap-naps" together on the weekends. The overcrowding makes me kind of "growlly," which Mommie doesn't like - especially when I try to take over her pillow. If you can't make me an only pet again, could you please try to bring the following items? New bed in Companion Canines print (and a matching one for BB), New bed in Friendly Felines print (for Jetta), Lots of flavored Nylabones and Gumabones (especially the Ham and Cheese, Bacon, Spinach, and Carrot flavors), A new fleece-covered bone for me to chew up, Polar Fleece coats for BB and me. Oh yes, and new sheets and comforter for Mommie to replace the new comforter and matching sheets that I chewed numerous holes in and tinkled on when I was upset with Mommie. She still loves me but has decided that I can't be trusted to sleep on the bed during the night.Please Santa, also remember to bring something for all the doggies and kitties that are less fortunate than me. I will try to leave some milk and cookies out for you, but I can't guarantee that Jetta won't sniff or lick them after we all turn in on Christmas Eve - she likes to roam around quite a bit after bed-bye. Thank you very much, Santa Claus. I hope everyone at malteseonly.com and all the great Maltese in the world will enjoy a very happy and blessed holiday season. Merry Christmas to you, Mrs. Claus, the reindeers, and elves! Sincerely yours, Dumplings Joy Annabelle Topaz Genevieve La Boule de Niege
---
Dear Santa,
For Christmas, I would want the new glow in the dark ball, new squeaky toys and some soft bite toys. I have been a very good boy this year and I will tell my mom to leave you some milk and cookies. thank you! Dear Santa, For Christmas, I would want the new glow in the dark ball, new squeaky toys and some soft bite toys. I have been a very good boy this year and I will tell my mom to leave you some milk and cookies. thank you! Pinky
---
Dear Santa,
My name is Baci, I am such a good boy, I want for nothing, perhaps just a new toy. What I really would like, if it's not much to ask, Is for all of our humans to take on this task. Please get to the shelters and puppy mills, too, Save all Maltese doggies and give them their due. And for Cathy and Libby and Bev and Jay, and all rescue folks who help save the day. Please be good to them Santa, they give us so much. They help us to smile, to bark and to touch. Love, Baci



CELEBRITY MALTESE OF THE MONTH
I am a celebrity Maltese owner (former Miss America) and want to acknowledge how much I enjoy your website and newsletter. A fellow Maltese owner showed me the 2000 calendar and it looks wonderful. "Congratulations"! now how can I get one...or are you really sold out! I am going to submit a photo of my 11 months Crissabelle White Star for the "Album: and the December photo contest. She is currently being considered for a National Kodak commercial and is benefitting from all the information we gleam from Maltese Only! Keep up the great work!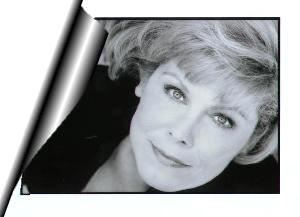 Laurel Lea Schaefer (Miss America 1972)
---

WHAT TO DO IF...your puppy (or mischievous older dog) gets into your holiday decorations and eats some of the glass ornaments? This potentially lethal mishap can darken even the brightest holiday season.

BEFORE the holiday go to a pharmacy & buy a box of cotton balls. Be sure that you get COTTON balls...not the "cosmetic puffs" that are made from man-made fibers. Also, buy a quart of half-and-half coffee cream and put it in the freezer. Should your dog eat glass ornaments, defrost the half-and-half and pour some in a bowl. Dip cotton balls into the cream and feed them to your dog.

Dogs under 10 lbs. should eat 2 balls which you have first torn into smaller pieces. Dogs 10-50 lbs should eat 3-5 balls and larger dogs should eat 5-7. You may feed larger dogs an entire cotton ball at once. Dogs seem to really like these strange "treats" and eat them readily. As the cotton works its way through the digestive tract it will find all the glass pieces and wrap itself around them. Even the teeniest shards of glass will be caught and wrapped in the cotton fibers and the cotton will protect the intestines from damage by the glass. Your dog's stools will be really weird for a few days and you will have to be careful to check for fresh blood or a tarry appearance to the stool. If either of the latter symptoms appear you should rush your dog to the vet for a checkup but, in most cases, the dogs will be just fine.

copyright reserved to Sandy Brock. Permission is hereby granted for any non-profit reproduction by any person or group.

MERRY CHRISTMAS FROM YE OLDE PUPPY SHOPPE!!
Submitted by Cathy Brown We love our puppy customers -
They're our #1 bread and butter,
Especially right now at Christmas time
With their MasterCards all a-flutter.
Oh sure, they've heard about puppymills -
They don't live in a cave.
The tree-huggers dreamed THAT whole thing up.
They're really quite depraved!
All OUR pups came from "Local Breeders".
These signs around TELL you so;
We paint 'em up and hang 'em high
'Cause we want you to know!
We don't put a price on honesty,
But this pup will cost eight hundred dollars.
You don't think that we make the big bucks
Selling fish food and martingale collars !
But back to our Christmas Greeting
And why we wish you all Good Cheer;
You see, you are $pecial folks to us
At this festive time of year.
We love you because you're lazy,
Though very well-connected.
You just won't take the time to find
A breeder who's respected.
You so rarely do your homework.
(Santa, send us MORE trusting fellas
With no time to learn about Legg Perthes
Or Luxating Patellas !)
Zoonotic's not a word you learned
Playing Scrabble or at school ?
Color Mutant Alopecia ? Duh !
We LOVE it, man, you're COOL !!!
Cryptorchids must be flowers from Hawaii you say ?
We will sure not tell you better.
And you don't need to know Brucellosis, my friend,
Unless, of course, you get 'er !!!
You think that CERF-ing's what cool dudes do
Somewhere out in California ?
And OFA's just another old workplace law ?
We're sure not going to warn you !
But should we stumble upon someone
Who IS savvy in any way,
We'll just start extolling the wonderful work
Of the grand ole USDA !!!
We love you 'cause you just don't care -
You buy it because you want it.
You can lay your cash on OUR counter, ma'am,
If you've got it, you OUGHT to flaunt it !!!
We love the things you DON'T ask !!!
It makes our job so easy.
If you saw the sights behind the scene
You'd probably get quite queasy.
You'll never see the breeding dogs
Who suffer on the wire,
Or pups die of hyper-thermia
When their truck gets a flat tire.
We'll keep you from our back room, too,
And put a padlock on the freezer.
Those tiny puppies stiff and cold
Would not be a crowd pleaser.
We hope you have a vet you like -
That pup's probably gonna need him.
Ivomec wears off in thirty days -
That's how long we've guaranteed him !!!
Who cares when you get that blue slip home
And find out that it wasn't true.
Your Local Breeder's way out in Kansas ?
HO! HO! HO! That joke's on you !!!
So come and see us, one and all -
Join in our Christmas Cheer !
We've strung the tinsel all around.
If we could, we'd serve you beer !
We've got the carols playing
And a Santa, for good reason;
We're all scrubbed up and lookin' good
So you'll make our Christmas season.
As you walk away with your new pup
We'll shed a happy Christmas tear.
Don't change ONE THING about yourself-
Just DO come back next year !!!
(ching, ching)
Shannon McClure Addie's Safehouse 1999

READER FEEDBACK
Dear Libby,
I read your "In My Opinion" in the latest Maltese Newsletter and was greatly comforted to know others thought as I did. I was beginning to think something was wrong with me as I am still grieving the loss of Mip. She went everywhere with us, we had a shoulder bag especially lined and ventilated into which she would quickly jump when it was offered, knowing that we were going somewhere she could not walk. I had received so much love from my little Maltese "MIP" who died of a lung condition almost 9 months ago. Mip spoke to me so much of God's love and wonderful creation - I said to many, when they admired Mip that I thought God must have had a great time making wonderful creatures like Maltese. I have also frequently expressed, in defence of my grief, almost exactly the words you have written. They are a great comfort and encouragement as has your whole Maltese Only Site. May you be richly rewarded for your love and efforts on behalf of these wonderful little creatures. Thank you to for publishing in your Album the story of our Mip.
Very sincerely,
Keith Relf



HOW TO WRAP PRESENTS WITH DOGGIES IN THE HOUSE
Submitted by Cathy Brown
1. Gather presents, boxes, paper, etc. in middle of living room floor.
2. Get tape back from puppy.
3. Remove scissors from older dog's mouth.
4. Open box.
5. Take puppy out of box.
6. Remove tape from older dog's mouth.
7. Take scissors away from puppy.
8. Put present in box.
9. Remove present from puppy's mouth.
10. Put back in box after removing puppy from box.
11. Take scissors from older dog & sit on them.
12. Remove puppy from box & put on lid.
13. Take tape away from older dog.
14. Unroll paper.
15. Take puppy OFF box.
16. Cut paper being careful not to cut puppy's foot or nose that is getting in the way as it "helps".
17. Let puppy tear remaining paper.
18. Take puppy off box.
19. Wrap paper around box.
20. Remove puppy from box & take wrapping paper from its mouth.
21. Tell older dog to fetch the tape so he will stop stealing it.
22. Take scissors away from puppy.
23. Take tape older dog is holding.
24. Quickly tape one spot before taking scissors from older dog & sitting on them again.
25. Fend off puppy trying to steal tape & tape another spot.
26. Take bow from older dog.
27. Go get roll of wrapping paper puppy ran off with.
28. Take scissors from older dog who took them when you got up.
29. Give pen to older dog to hold so he stops licking your face.
30. Remove puppy from present & hurriedly slap tape on to hold the paper on.
31. Take now soggy bow from puppy & tape on since the sticky stuff no longer sticks.
32. Take pen from older dog, address tag & affix while puppy tries to eat pen.
33. Grab present before puppy opens it & put it away.
34. Clean up mess puppy & older dog made playing tug-of-war with remnants of wrapping paper.
35. Put away rest of wrapping supplies & tell dogs what good helpers they are.

---
TOP TEN GIFTS FOR YOUR MALTESE FOR CHRISTMAS
Submitted by Buster

I interviewed several dogs to find out what their favorite gifts were and discovered (surprise, surprise) that most dogs are remarkably unmaterialistic. Here's what they really want from you for Christmas...

Ten minutes of rubbing (behind the ears is always good.)
Nine trips in one week to all the places that hand out dog biscuits at the drive-through windows.
Eight extra minutes of play time in the evening after supper (fetch, tug-of-war, hide-n'-seek...)
Seven nights at your feet in front of the fire, woodstove, or heating vent.
Six butt-tucking visits with the dog next door.
Five home-made treats (with no sugar, salt or chemical preservatives---because you care about their health!).
Four holes to dig (preferably at the beach).
Three deer droppings to roll in.
Two tennis balls (one in an old sock).
A one-hour, off-leash romp in the woods


---
---